Testimonials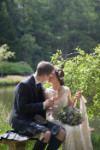 Jenna and Elliot Pemberton, Glencorse House
Hi Sam, we just wanted to say thank you so much for our lovely wedding photos! They're exactly what we wanted and we absolutely love them! Everyone we show them to mentions how creative you were and we love that you captured how much fun we were having throughout the day! Thanks again! Jenna and Elliot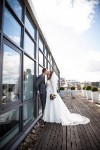 Laura and Neil Fletcher, Apex International Hotel
Thank you for the amazing engagement & wedding photos. You put us completely at ease at the engagement shoot & on the wedding day itself & gave us exactly what we were looking for & more! Xx ~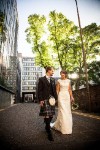 Debbie and Jason Begg, The George Hotel
Big thanks to Sam for all her hard work and patience whilst photographing our special day! Sam was there first thing in the morning and was there through most of night! Photos are amazing and exactly what we wanted! Pics are modern and fresh and we have had so many compliments on how natural and happy we look in them. The communication before and after the wedding has been amazing we couldn't asked for anything more. ~ Debbie and Jason Begg, August 2013 ~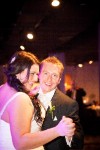 Clare and Tommy Rodger, Eskmills Venue
I would just like to say a massive Thank You to Samantha for the amazing pictures that she took for my wedding on 3rd August. Samantha was very professional throughout the informal and formal photography sessions, and we were very impressed with the resulting 'mix' of images; some traditional, some quirky - but always of high quality, and most importantly, memorable!" Thank you again. I would certainly recommend you to any of my friends who need a photographer. xxx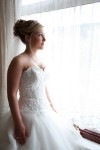 Andrew and Tiffany Mack Wedding, Colinton Parish Church andCapital Hotel
Samantha and Lucy arrived very punctually to the house prior to the church ceremony for informal photos. They were both very relaxed and organised which put us at ease and allowed us to enjoy the day. The photo quality and selection after the wedding was excellent.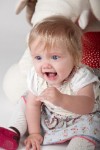 Rachel Gunning, Childrens photoshoot for talent agency website
I contacted Samantha regarding taking photos of my two daughters for a talent agency.We met at a studio on an organised day/time and the whole day was great fun- she was great with the girls and the time passed really quickly. Sam was extremely professional and provided excellentphotos. Was very happy and would definitely ask her to take more photos in the future.